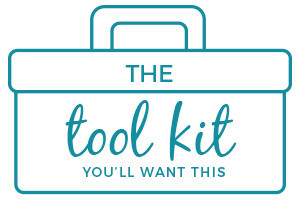 Trust us. You'll need it.  The Toolkit offers a premier list of value-packed resources, websites, books + apps (including our favorites here at the PracticeWorks headquarters!)
The Toolkit is bursting with user friendly, time consious, money savvy + top notch resources, reserved for those who are serious about taking there practice to the next level. No more wasting energy, spending hours searching the web, and losing money along the way hunting for the right tools to build your profitable practice.
As a quick and easy download, you'll gain instant access to this private and fully loaded professional resource inventory. And just like that, you'll be on the road to simplifying your stress and building your practice with ease (all while saving time and money –which we all love!).
Purchasing and downloading details available soon!