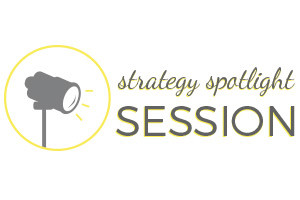 Feeling stuck!? Just say so… We're ready to help!
This efficient hourly consulting option allows you the flexibility of getting the help and guidance you need at the time when you want it most. It's an optimal choice if you are looking to get direct consultation around specific practice areas to begin gaining forward momentum in your practice.
If you are feeling frustrated, overwhelmed or fearful about where to start… we get it!  Although this is a common experience we want you to know there are answers and simple strategies at your fingertips.
You can expect this one-on-one consulting program to allow for instant accountability and accomplishment with long term satisfying success. What else could you ask for?!
Why waste your time learning the hard way? This streamlined opportunity will leave you inspired and ready to propel your practice to the next level.  Are you ready?
If you are interested in scheduling a Strategy Spotlight Session please complete the following application. If you have any additional questions we're happy to help. Please feel free to contact us.
Cost: $175 Hourly